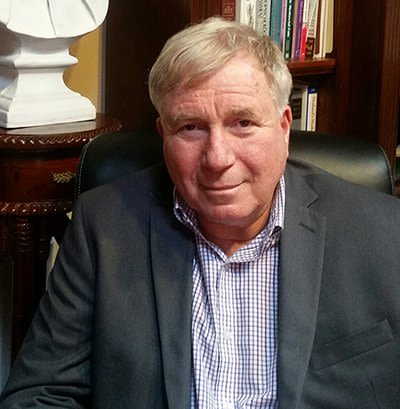 Neil was inspired to become an attorney because of his personal experiences with law enforcement and the courts. He realized there was a need to level the playing field between the powerful and the powerless, and he made it his life's mission to advance the cause of civil rights in America. A few of his favorite memories include securing American Sign Language interpretation services in Philadelphia hospitals and helping achieve greater fairness in prisoner rights cases throughout the state of Pennsylvania.
Neil completed his education at the Widener University Delaware Law School and now has been with Schrom and Shaffer, P.C. for over a decade. He is known for his collaborative approach with clients, and his main practice areas involve personal injury, construction accidents, civil rights, and the Americans With Disabilities Act (ADA).
I work to give others a voice when theirs has been silenced.
However, Neil's varied background gives him many unique advantages. Before attending law school, he spent years working for professional associations and private business enterprises in the transportation and construction industries. This knowledge helps Neil tremendously in the many personal injury and workers' compensation cases seen within these sectors. Furthermore, he utilizes his expertise in a number of business litigation cases outside of personal injury and workers' compensation alone.
Outside of the courtroom, Neil hones his verbal skills through writing and music. He is an accomplished author who has had articles published in the Pennsylvania Gazette and the Tropic, the Miami Herald's Sunday feature magazine. He is also a true fan of classical and bluegrass music.
BAR ADMISSIONS
Pennsylvania

U.S. District Court for the Eastern District of Pennsylvania

U.S. Third Circuit Court of Appeals
EDUCATION
J.D. - Widener University Delaware Law School, 1999

B.A. - University of Pennsylvania, 1972
PROFESSIONAL ASSOCIATIONS & MEMBERSHIPS
Member - Pennsylvania Bar

Member - Bar of the Federal District Court for the Eastern District of Pennsylvania

Member - Bar of the Third U.S. Circuit Court of Appeals
ARTICLES
"The Wrong Man" - feature article in the Miami Herald's Tropic Magazine, Feb. 7, 1993

"The Wrong Man" - feature article in the Pennsylvania Gazette, Nov. 1992